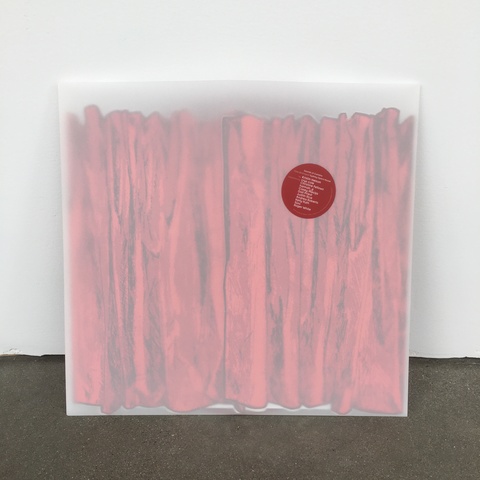 Kristin Nelson (Canada) commissioned me and other artists to create new work using the sounds of winches as recorded in the Joan Sutherland Theatre at the Sydney Opera House by Sound Designer Emma Duggan during a Canada Council for the Arts International Residency at Artspace in Sydney, Australia. More info at her website here.
The album is currently available for $40 USD and was produced in an edition of 100. Cost includes shipping within Canada and the US.
The project was made possible by The Winnipeg Arts Council.
Sounds of Curtains (now destroyed) Sydney Opera House, 2020; vinyl, screen print, risograph, duralar, offset printing, book binding; 12.25 x 12.875.
Available for purchase on this discogs page. You can also hear samples there.
Sounds of Curtains (now destroyed) Sydney Opera House vinyl* release date was March 6, 2020, at Garry Street Coffee in Winnipeg (CA) and contains works by crys cole (DE), Christine Fellows (CA), hannah_g (CA), Casey Mecija (CA), Gail Priest (AU), Judith Rice (CA), Kelly Ruth (CA), Andrea Roberts (CA), Süss (CA), and Roger White (CA). Includes a bonus written response in the form of a ficto-criticism by artist and cultural theorist Jeanne Randolph (CA), and a visual response to Jeanne Randolph's text by artist Kelly Campbell (CA).
Below is the text explaining my composition.