A collaboration between hannah_g & Zoe Katsilerou.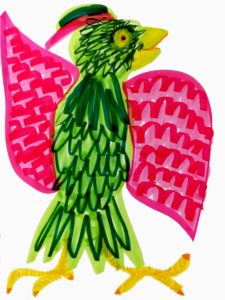 Zoe Katsilerou (singer/composer) and hannah_g created a story and suite of songs about the mythical Louloudi birds. Beginning on the small Greek island that is home to the birds, the story takes you to a Cornish forest by the sea and the love and friendship of Bonjay and Nellie, and ends on the rooftops of Toronto for the most beautiful tennis game the world has seen.

Released August 2020.