This is a collection of contemporary folklore about Winnipeg.
Why do Winnipeggers always flick two pennies into the water when crossing the Redwood Bridge? Ever heard of the Gimli Ice Dances? On which of the city's rivers might the buttons on your jacket pop off unexpectedly?
These stories have been created in response to some of the places, people, and objects happened upon in this strange Prairie city and its environs. Melancholy, absurd, credible, and wry: the stories reflect the character of a city one comes to love despite oneself.
https://hannah-g.bandcamp.com/album/dear-peggy-winnipeg-folklore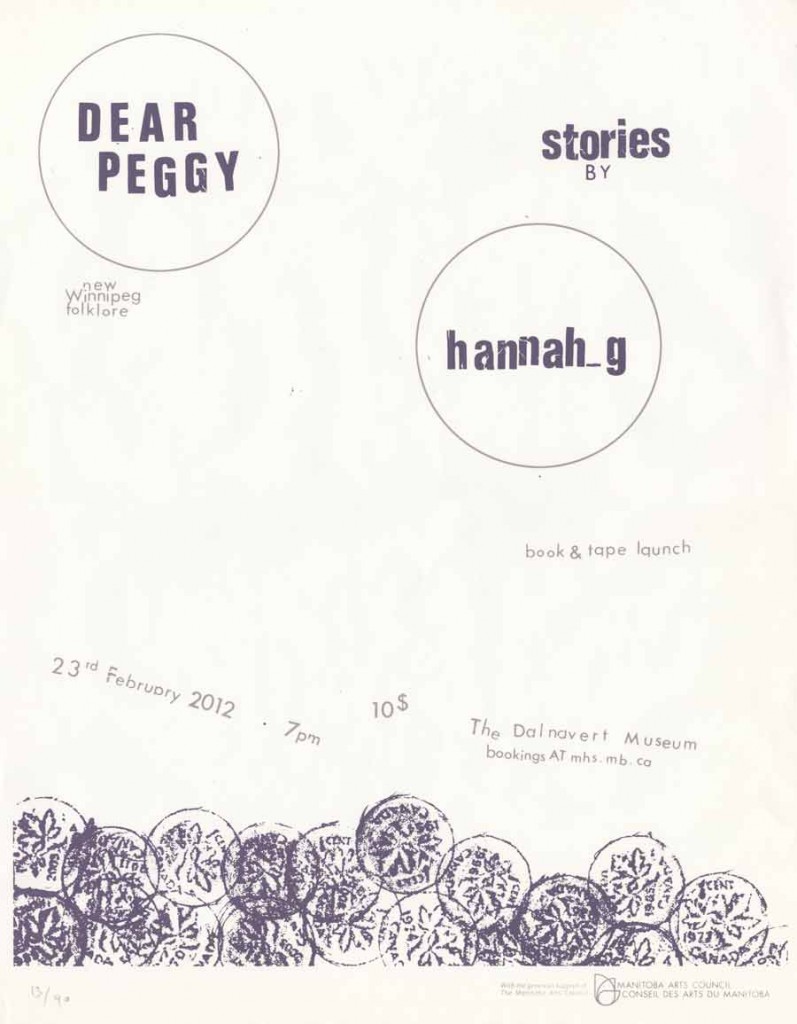 Made with the generous support of the Manitoba Arts Council.
Publication
See Tanaby.com for the limited edition artist book.
Peformances
Queerlore, Genderfest, Winnipeg ; Microcosm, Cube Microplex, Bristol UK; Opening act for Rae Spoon's book launch, Winnipeg; Reel Pride Festival, Winnipeg launch night; Circus of Objects, Plug In ICA; The Dalnavert Museum, Winnipeg; CBC Winnipeg Comedy Festival.